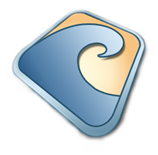 Wave Digital Studios GmbH
Finkenwerder Landscheideweg 165
21129 Hamburg
Germany

Chief Executive Officer: Dirk Schwenke, PMP®
Sales Manager: Dipl.-Wirt.-Inf. Nico Külper

Commercial Register: Amtsgericht Hamburg
Registernumber: HRB 91327
Tax Number: 47/767/00709
Contact us

We are glad to hear from you! Please use our contact form to contact us.
Homepage: www.wave-studios.com
Facebook: www.facebook.com/Notesbrowser
E-Mail:


Telephone: +49 (0)40 2786 18 96 (No support, please use our contact form)

Disclaimer: Despite careful control of the content, we do not assume any liability for the content of external links. The operators of the linked pages are solely responsible for their content.